Welcome to Provence...our region of France...where the warmth of the sun, the seductive sea,
the Mediterranean air, and the pure pleasure of life have drawn people for centuries.


We think of our
Provence Rugs
as passports to this special place. The profound blues of the Provençal sky, reds inspired by the ever present poppies, the greens of the grape vines and the golden hues of the vast fields of sunflowers are the inspiration for our handmade rugs.
These rugs, imported to the US in limited quantity and
available nowhere else
, represent a world in some ways unchanged for centuries. A world where ancient stone villages sit perched above valleys patched with olive groves and vineyards and seaside villages survey a sea that has supported them for thousands of years. A region where one can revel in the energy and everyday exuberance of the open air markets as the vendors sell everything from cheeses to glassware, furniture to vegetables, poultry to linens, and everything in between.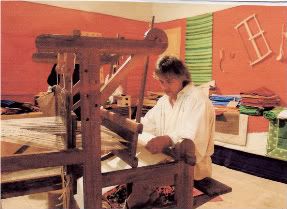 Handmade
by local French weavers and finishers relying on traditional design elements like the bee and the cicada, our rugs brighten any living space. These artisanal rugs are fully machine washable and, if you let them, they will transport you to Cezanne's mountains….Van Gogh's fields ….and the whispered song of the cicada.
Our
fabric laminated accessories
coordinate with our colorful rugs. We import the same French-made fabrics which are transformed into our acrylic accessories at a factory in the United States. Currently we offer four shapes: the Classic Tray, the Soap Dish, the Fluted Bowl, and the Divided Tray. We are constantly sourcing the markets for ideas and will be adding new products as they become available.
Bienvenu en Provence.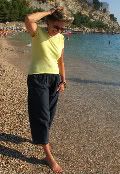 LIBBY
Most of Libby's professional life has been spent designing and marketing textiles, ceramics, paper products and giftware. She has worked for and now owns a design studio. When she first saw these unique rugs in a market in Provence, Libby knew they were something special! After scouring the internet for other sources of these rugs and finding none, she knew what had to be done: introduce them to the United States.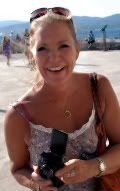 DELANA
Several years ago, Delana decided to take a year off and move to Provence. The year came and went and she just couldn't leave the region that she now calls home. As a color consultant and floral designer, one of her everyday joys has been reveling in the unique light and the warm colors of the Provençal sun in the south of France. Painters have flocked here for centuries to partake in this treasure, and now she has the opportunity to share a little part of it with you.
Delana writes about her life in Provence at
du Jour